Cook perfect pasta without the pot using our Easy Noodles. The pasta cooking tube uses thermal conductivity to cook your pasta. It eliminates the hassle of fitting pasta into a pot, burning your hands during straining, and washing a giant pot stuck with pasta residue. In addition, the portable size makes it easy to take with you anywhere to enjoy your favorite meal!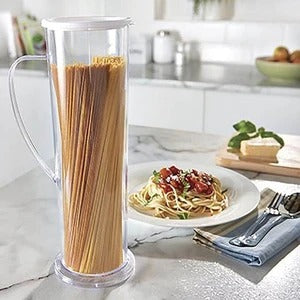 FEATURES:
Ideal for cooking pasta, vegetables, and other boiled foods Uses heat conductivity to cook at the perfect, steady temperature Compact and portable design Easy to strain through the lid (without an additional strainer) Non-stick walls Easy to clean Dishwasher safe Dimensions: approx. 11cm x 31.5cm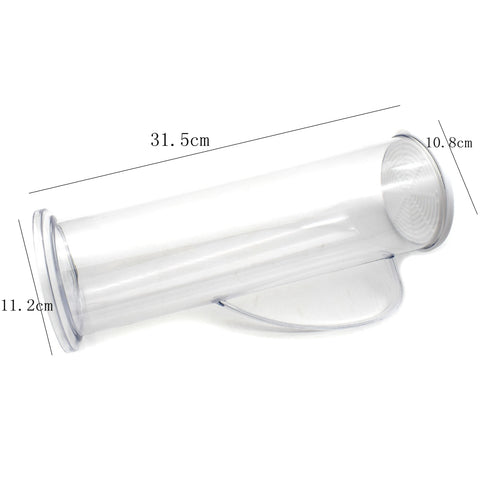 HOW TO USE:
Step 1. Place your pasta in the container and cover with boiling water
Then attach the self-securing strainer and pop on the thermal lid
Step 2. Your pasta will now be cooking at the perfect temperature, either watch in amazement or continue about your day. No stirring, sticking or burning!
Step 3. When ready, remove the thermal lid and effortlessly drain the water.
Step 4. There you go! Perfect pasta, hassle free! Tuck in with your favorite sauce, we love a zesty tomato sauce with freshly picked basil.
Step 5. Now it's everyone's least favorite time. Washing up. But have no fear! The Pasta non-stick surface means no more of that sticky, hard to clean pasta residue. Simply pop it in the dishwasher and you're done!