Save the hassle of cleaning your grease on the BBQ grills with this mat! Just line it and start your barbecue session right away!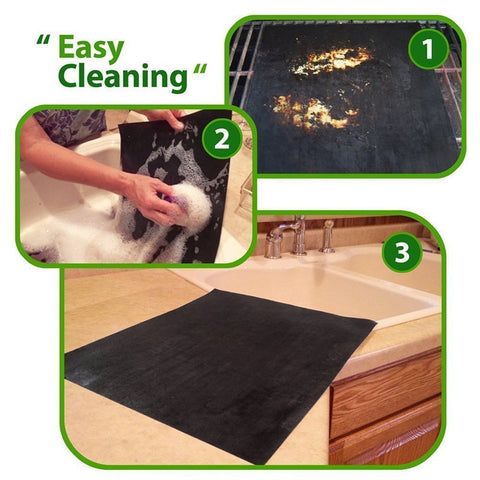 Specifications

Hand washable and dishwasher safe.
Mats can be stored either flat or rolled up.
Non-stick surface, easy to clean and reusable (100 times or more)
Black colour used for the grill, yellow used for baking.
Size:  40 x 33cm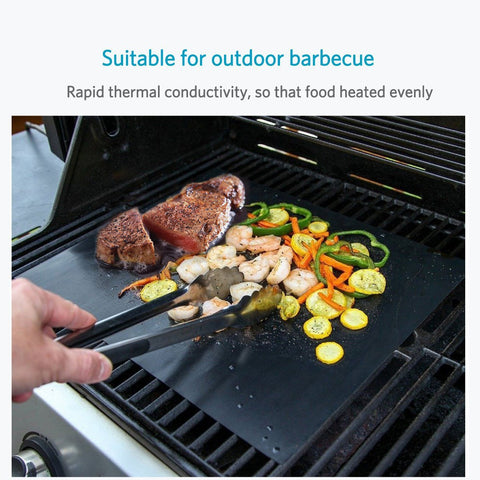 Recommended Usage: 
Wash in warm soapy water.
Dishwasher safe (top rack only).
BBQ Grill Mat works for indirect cooking on gas, charcoal, and electric grills
Place mat on grill surface and food directly on mat.

Do not use above 500 Fahrenheit

 (260 Celsius) - use low to medium heat settings.
Do not use directly over open flame or heat source.
Do not use sharp metal objects or utensils as they could scratch the mat.