Have been having trouble with nighttime glare when driving for some time? Feeling that those oncoming lights are going to blind you? Living in some wooded areas where night driving is painful and unsafe due to oncoming headlights and lots of deer? Our Night Vision Glasses will make you no longer afraid of driving at night or bad weather.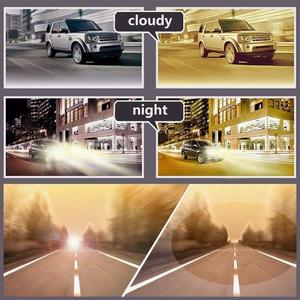 Features:
Function: Reduce glare, add contrast to your vision and increase visual clarity when you drive at night, dusk or rainy day. Ensure driving safety on foggy or rainy days.
Super-Light: No pressure to your nose even you already have put your regular glasses on.
Prescription Glasses: Specially designed for wearing over prescription galsses. Can be easily put on your regular glasses.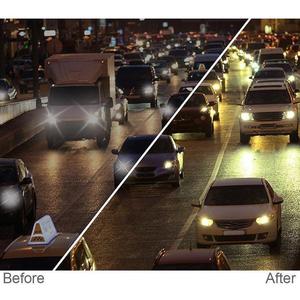 Specifications:
Frame material: PC

Lens material: Resin

Anti-UV rating: UV400

Visible light perspective: 99 (%)

Gray lens For daylight

Yellow lens For night

Size: 5.9 X 5.5 X 1.7 inches ( L X W X H )
Color: Shown as the pics
Weight: 80g
Warning:
If the frame of your regular glasses is longer than 5.9 inches ( 15cm ), or its height is larger than 1.7 inches ( 4.3cm ), Do not buy it!
Package Includes:
2PCS X Hirundo Night Vision Glasses