Special LED SMD design, lightweight and portable. Constant current drive, low power loss.
NO ultraviolet and infrared light radiation, low heat output, safety and environmental protection.
Long service life of more than 50000hrs.
Made from high-quality materials and designed for lasting performance.
Easy to operate, compact and portable, making your experience more wonderful.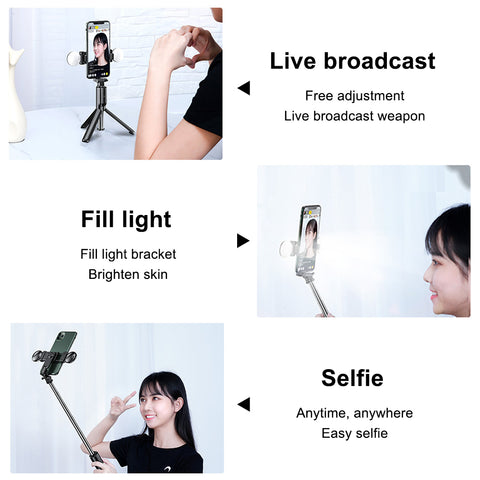 Description:
Color: Black
Material: ABS
Selling point:
Beauty fill light, three color temperature mode
Invisible tripod, wider and stronger grip, compatible with various models, 360° rotating clamp, stable clamping of horizontal and vertical screens
Product size: 19.5*4.5*4cm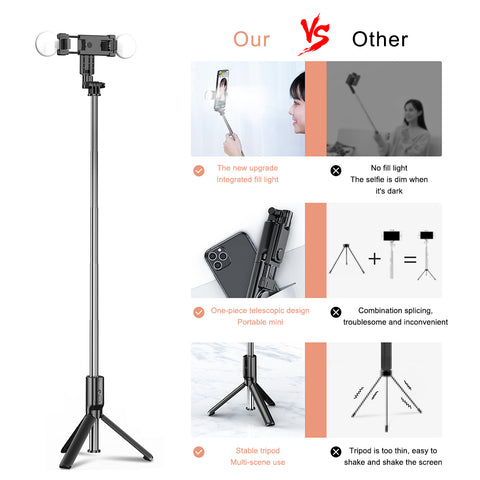 Packing list:
1 * Selfie stick
2 * Fill light
1 * USB charging cable